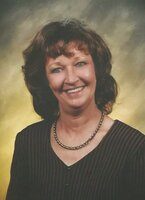 Linda Daley Kay
Ms. Linda Daley Kay, 73, most recently of Dolgeville, NY, passed away on July 22, 2022, with her daughter and granddaughter by her side at her home following a brief illness. Linda was born in Manheim, New York on October 20, 1948, the daughter of the late William E and Dorothy E. Seeley Daley.
She was a graduate of Dolgeville Central School and the Utica School of Commerce. Most recently she was the manager for senior citizens employment services at Pathstone, in Illion, NY.
Linda had been a lifetime area resident, and a member of the Salisbury United Methodist Church. She was also a life member of the Michael Pliesck VFW Post # 2915, Ladies Aux. of Herkimer, NY. Everyone that knew her knew of her love of cleaning, and how much she enjoyed her grandchildren.
She was predeceased by her son in law Doug Graudons, Sr., on July 20, 2003, and her nephew Gregory Foster in April 28, 1994
She is survived by her daughter Trina Graudons; Son Todd and his wife Lisa Nichols, Sr.; 3 Brothers William W. and his wife Andrea Daley, Alan J. and his wife Jeanne Daley, Neil Daley; 4 Sisters Judy and her husband Art Yatarola, Sundi and her husband Buster Jones, Melonie and Michael Lawrence, Dorothy A. Simpson; Grandchildren Todd, Brianna Lee, Trista L., Douglas H and Danielle Marylyn, Trinity Starr, great grandchildren Mia and Ellie Mae, as well as several nieces, nephews and cousins.
The family invites family and friends to visitation from 5:00-7:00PM on Tuesday July 26, 2022, at Chapman-Moser Funeral Home, 42 N. Ann Street, Little Falls, NY 13365.
Anyone wishing to make a memorial contribution in Linda's memory please do so to a charity of your choice.